eDIAGNOSTICS App—Simplifying Mobile Device Diagnostics and Troubleshooting
Intrinsically safe mobile devices from Pepperl+Fuchs' brand ecom have become an integral part of everyday work life in many process plants and hazardous areas. To support the reliability of the mobile devices, ecom developed the eDIAGNOSTICS app—a diagnostic tool to optimize the technical support for the mobile devices Smart-Ex® 02 and Ex-Handy 10.
Benefits of eDIAGNOSTICS App
The eDIAGNOSTICS app can help eliminate the need to send devices in for service by creating and submitting a bug report and diagnostic log files directly to the technical support of Pepperl+Fuchs ecom. Moreover, the app can help identify a problem with the physical hardware and whether it is caused by a specific application on your device.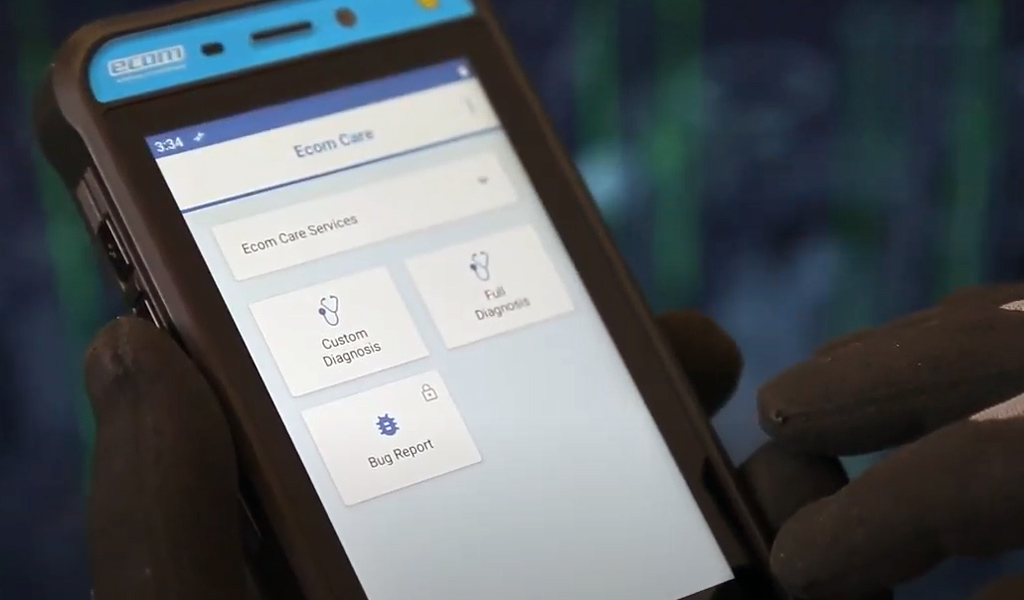 The app is available for use with the smartphone Smart-Ex 02 and feature phone Ex-Handy 10 from the Google Play Store and is automatically installed on the Smart-Ex 02 when updating to Android 11.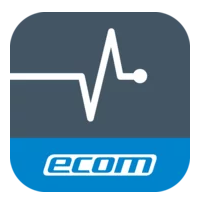 Full and Custom Diagnostics
Device Diagnostics gives you an option to either create a detailed diagnostic report, or choose a custom diagnosis to check individual components and verify they are functioning correctly. The diagnostic report will contain system information such as software version of the phone, installed applications, information about application permissions, and other information that may help identify potential issues.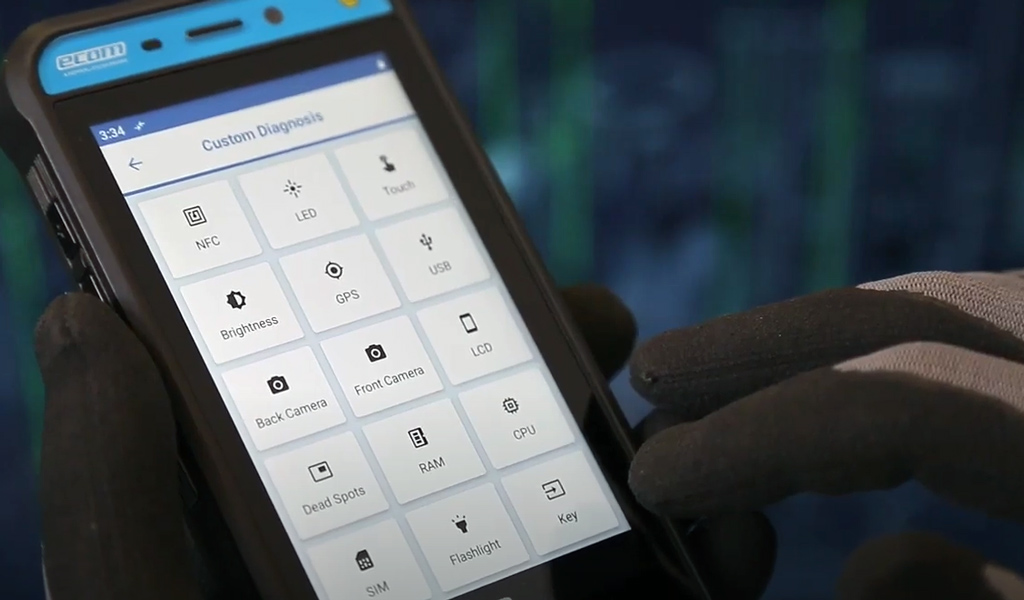 As an example, if the camera isn't working from inside a particular application you can run a custom diagnosis to test the camera. If the camera passes that diagnostic test, the issue is probably software-related and not a camera hardware problem.
Detailed Bug Reports
For even more detailed information, there is an option to file a bug report. If you encounter a problem such as an app that consistently crashes whenever you perform a certain function, connectivity issues under specific conditions, or from the example above an application isn't able to access the camera, than you can run the eDIAGNOSTICS app as soon as you experience the failure. If your IT allows access to the app, you are able to collect the necessary data from the system's various log files and send that data to Pepperl+Fuchs ecom's development team where it can be analyzed to identify the issue.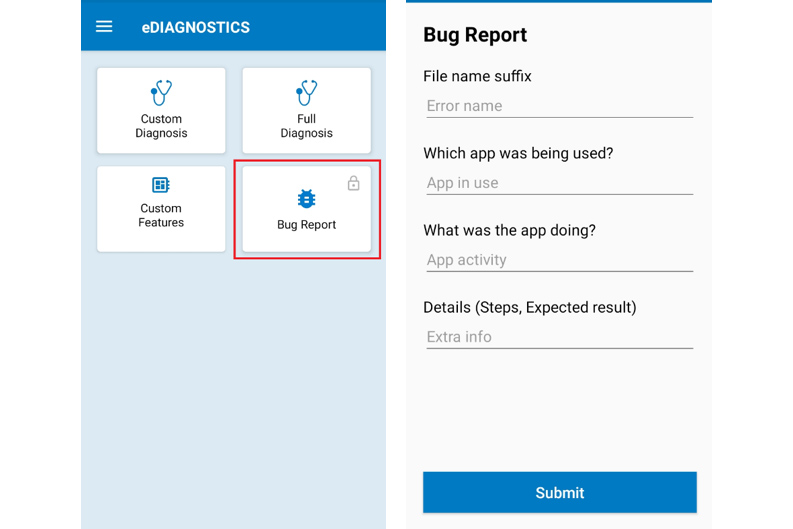 The ability for any user to create the log files needed significantly cuts down on downtime by eliminating the need to send the device off to have the logs manually collected. It also makes it easier to analyze issues that may be difficult to replicate or can be only be replicated in a specific location.
World-Class Customer Service
eDIAGNOSTICS is another example of Pepperl+Fuchs ecom's commitment to customer service. Designed to efficiently identify problem areas and make sure your mobile devices spend as much time as possible where they are needed: in the field.
Do you want to know more about digital products and services from ecom mobile devices and peripherals? Watch our video:
Subscribe to our newsletter and receive regular news and interesting facts from the world of automation.
Subscribe