Reliable Linear Distance Measuring Using Cable Pulls
Pepperl+Fuchs modular cable pulls master a variety of challenges where other sensors reach their limits. Made from a combination of cable pull and matching rotary encoder, they are easily tailored to the exact needs of your application. Due to their robustness and their resistance to external influences, cable pulls are ideal for difficult industrial applications.
How Does a Cable Pull Work?
Cable pulls enable rotary encoders to measure linear motion. When the cable pull's stainless steel cable retracts and extends, a spring-loaded drum rotates the drive shaft of the connected rotary encoder. With each revolution of the drive shaft, linear movement is translated into rotation. This allows the rotary encoder output signal to represent the linear distance of the connected mechanical device.
Depending on the output, cable pulls are coupled with incremental or absolute rotary encoders. They can either be supplied with a flange-mounted rotary encoder or they can be individually adapted. Standard rotary encoders with 58 mm diameter are connected to the flange of the cable pull via an eccentric clamping element. A guide pulley can be incorporated for measuring around corners or at different angles. This allows cables pulls to follow tracks or slides with non-linear paths while still providing precise measurement data.
Where Are Cable Pulls Used?
Often found in applications that involve accurate measurement of object or machine height, cable pulls can be integrated into forklifts or scissor lifts to provide real-time data on the exact height of the fork or basket. Since they do not need to be perfectly aligned to another sensor or target, they can provide accurate data while the vehicle is moving.
Heavy-duty cable pulls are used wherever extreme robustness is required—for example, to record exact position data for harbor cranes without being affected by rain, wind or spray mist.
Which Cable Pull Is Right for My Application?
Cable pulls are a practical solution for many industries. From compact models for use in simple applications to rugged, heavy-duty versions for harsh environments, Pepperl+Fuchs cable pulls provide durability, a long service life, and accurate measurement for up to 60 meters.

ECN10TL—Compact Cable Pull for Basic Industrial Applications
The compact design of the ECN10TL cable pull is perfect for basic industrial applications that require high precision. The light, compact plastic housing offers flexible installation with a variety of mounting options. A coupler-free version of the encoder enables exact information feedback and ensures reliable processes at lengths up to ten meters.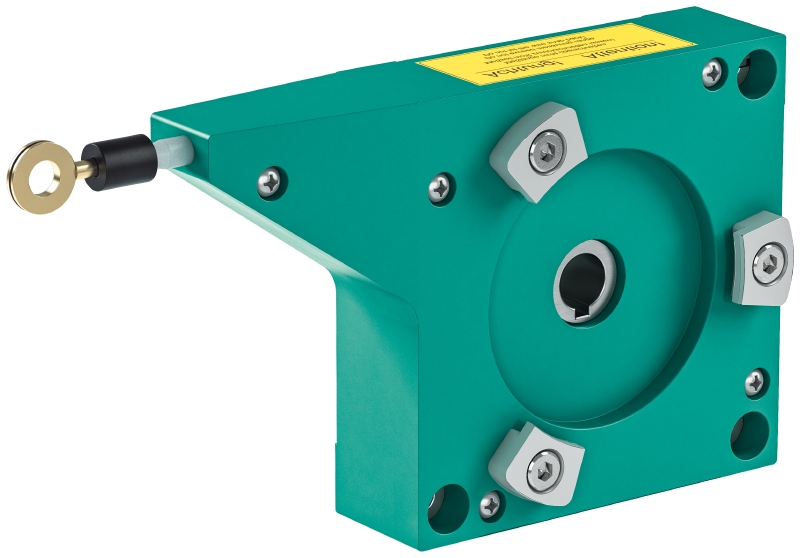 ECN21IL—Compact Cable Pull for Rugged Environments
Compact ECN21IL cable pulls come with an anodized aluminum housing and are designed for applications in harsh industrial environments for measuring lengths up to five meters. The cable pulls are equipped with a bellows with steel tip, which reliably removes deposits such as dust, moisture, and ice from the measuring cable. The measuring cables are also corrosion and acid-resistant. An optional guide pulley is also available.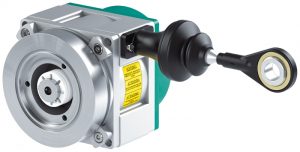 ECN30PL—Rugged Cable Pull for Long Measuring Ranges and Demanding Applications
ECN30PL series cable pulls are suited for large measuring ranges that require high process reliability. The drum of cable pull is displaced in the axial direction via a threaded spindle, ensuring consistent measuring results. The cable is resistant to acids and corrosion, and the device can be combined with various protective attachments, which helps guarantee a long service life. The cable pull offers a measuring length of up to 60 meters and various mounting options. Optionally, the cable pull is available in a housing with HART-COAT®.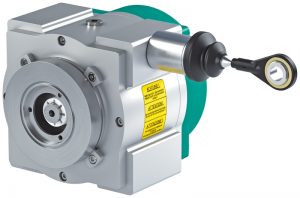 ECN40HD—Extremely Rugged Cable Pull for Harsh Environments
ECN40HD cable pulls are ideal for use in particularly harsh weather and ambient conditions. The special construction of the drum makes it especially durable and accurate. The drum can be cleaned quickly and easily due to the open cable pull system. Even in dusty, humid, and salt-laden environments, the cable pulls ensure perfect measurement results. A ball joint as standard cable attachment point allows the attachment point to be moved with several degrees of freedom and prevents the measuring cable from kinking. The heavy-duty cable pull is available in lengths up to 20 meters.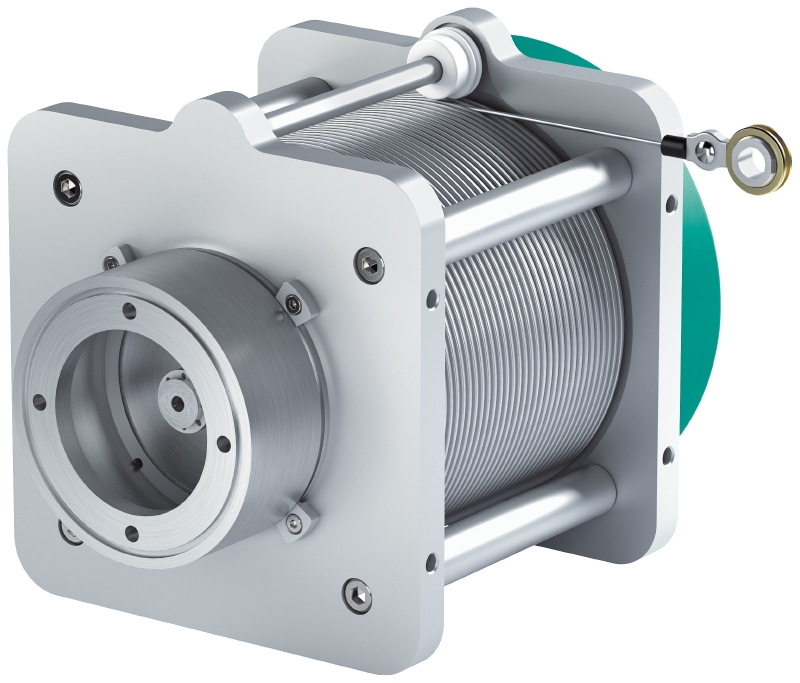 Separate Guide Pulley for All Cable Pull Series
Separate guide pulleys can individually guide the measuring cable in each cable pull series to bridge corners and edges. This means that cable pulls can also be used in areas that are hard to access or where there are many angles. For the ECN21IL and ECN30PL series, a guide pulley can also be mounted directly on the cable pull.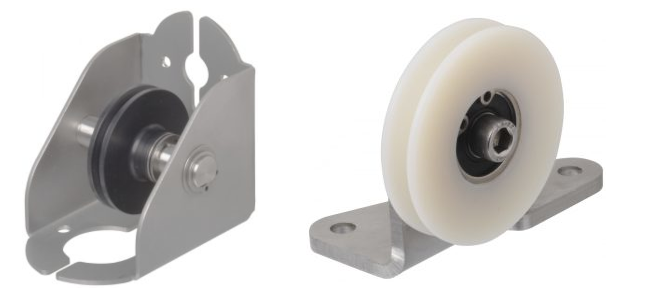 More Information
e-news
Subscribe to our newsletter and receive regular news and interesting facts from the world of automation.
Subscribe