Choosing the Right BlueBeam Rotary Encoder for Your Application
BlueBeam, an innovative technology developed by Pepperl+Fuchs, offers a unique level of precision: a blue LED combined with a high-performance scanning chip enables optimal use of light. This is because blue light exhibits less diffraction than longer-wavelength infrared light for the same gap width. In addition, the signals remain stable even in applications exposed to mechanical influences such as shock and vibration, because the high-frequency scanning increases tolerance to interference. Pepperl+Fuchs BlueBeam rotary encoders offer high accuracy, which is particularly useful in applications where even minimal deviations lead to reduced performance. But which version is best suited for your application? This blog article will give you a concise overview.
ENI58IL: Small Drives, High Speeds
The ENI58IL BlueBeam rotary encoder is suitable for all drive shafts up to 15 mm. With its compact size of 58 mm, it is ideal for installation in smaller drives. A suitable model is available for all types of drive shafts, including solid shafts, hollow shafts, and recessed hollow shafts. With an extended temperature range of –40 °C to +85 °C and corresponding degrees of protection (IP), this type of BlueBeam rotary encoder is also suitable for harsh outdoor environments. They are most commonly used in standard industrial applications. Since ENI58IL rotary encoders can withstand high speeds (up to 6000 rpm), they are also suitable for fast rotating machines such as spindles, machine tools and milling machines.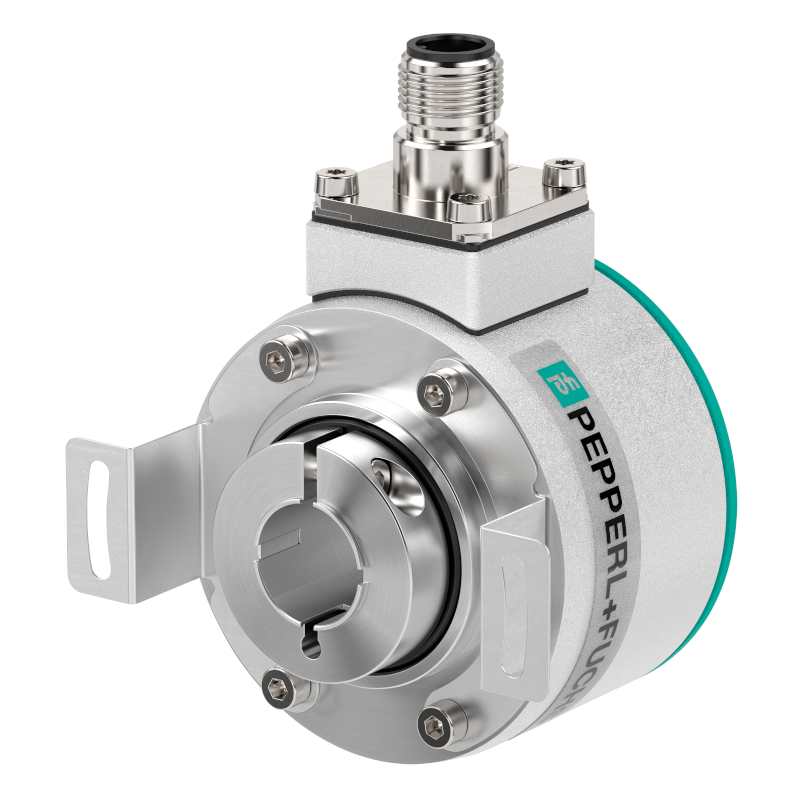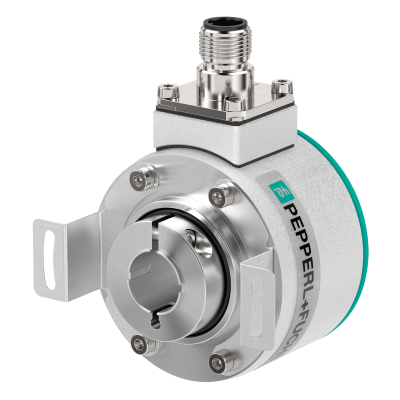 The ENI90 Series: Maximum Flexibility for Larger Drives
For larger hollow shafts up to 38 mm, ENI90 BlueBeam rotary encoders are the right choice. Three different series with different functionalities are available: ENI90IL, ENI90PL, and ENI90HD/HO. This range of options allows you to find the optimal rotary encoder for any application—whether it is standard, heavy duty, or offshore.
ENI90IL: The Economical Solution for Standard Tasks
The high-precision ENI90IL BlueBeam rotary encoder offers an excellent price/performance ratio for standard applications. This rotary encoder has a degree of protection of IP65 and is most suitable for protected installation situations.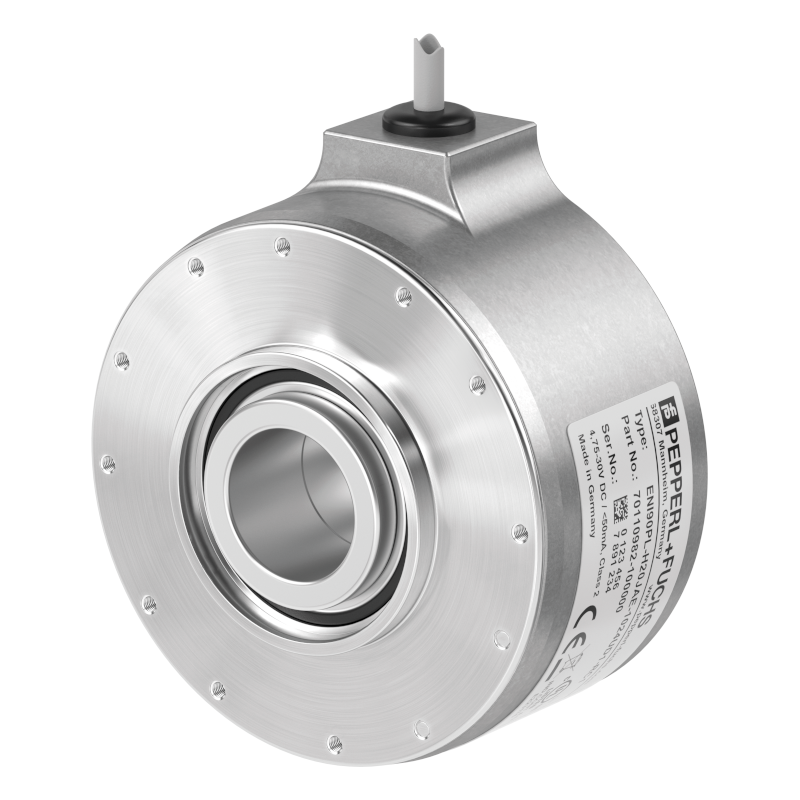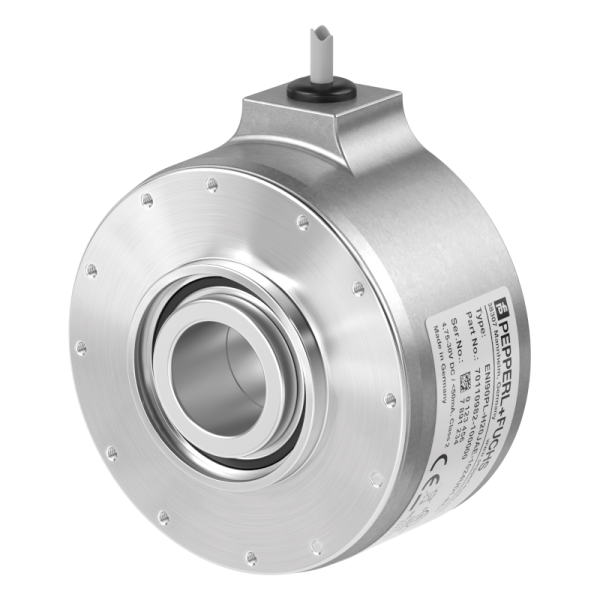 ENI90PL: Optimized for Electric Motors
The ENI90PL rotary encoder delivers maximum precision, even in demanding ambient conditions. With ratings up to IP66 and IP67, it is also well suited for use in harsh environments: It operates without problems in dusty areas or in applications where it comes into contact with water or oil. Even in outdoor applications at temperatures from –40 °C to +80 °C, this type of rotary encoder always offers reliable performance.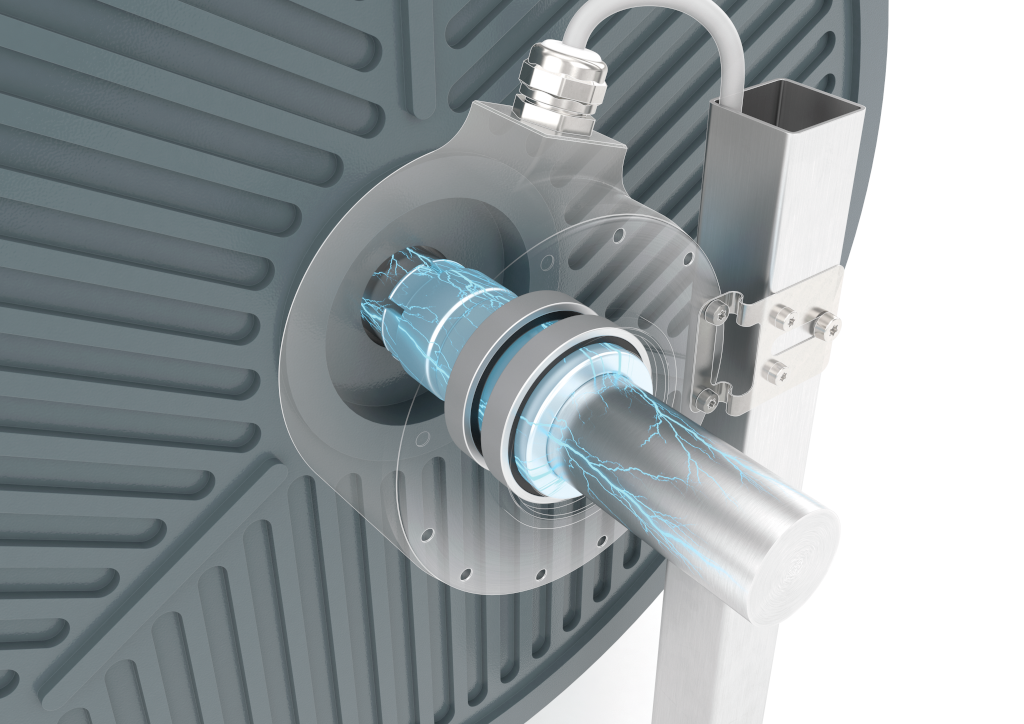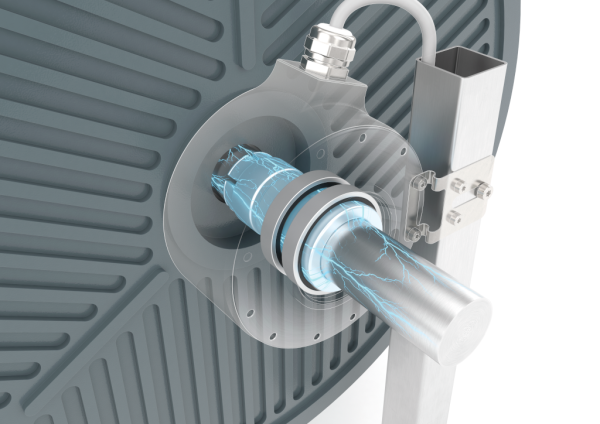 As a special feature, the ENI90PL has an insulated ball bearing for high dielectric strength of up to 2 kV. The ball bearing is made of ceramic rather than steel, so it does not conduct current. This minimizes the risk of voltage flashover to the drive shaft, making the rotary encoder the ideal solution for electric motors and generators. Support plates, spring plates, and articulated arms are also available, offering flexible mounting options.
ENI90HD and ENI90HO: For Heavy-Duty and Offshore Applications
With its stainless steel housing, high degrees of protection (IP), and high vibration and shock resistance, the ENI90HD heavy-duty rotary encoder is suitable for extreme operating conditions, for example in rolling mills. Due to its insulated ball bearing, the BlueBeam rotary encoder offers a particularly high dielectric strength of up to 2.5 kV. The housing of the offshore version ENI90HO is made of an aluminum alloy that is highly resistant to salt water. This means that the ENI90HO can be used in any type of offshore application, for example on oil platforms, in wind turbines and in port facilities.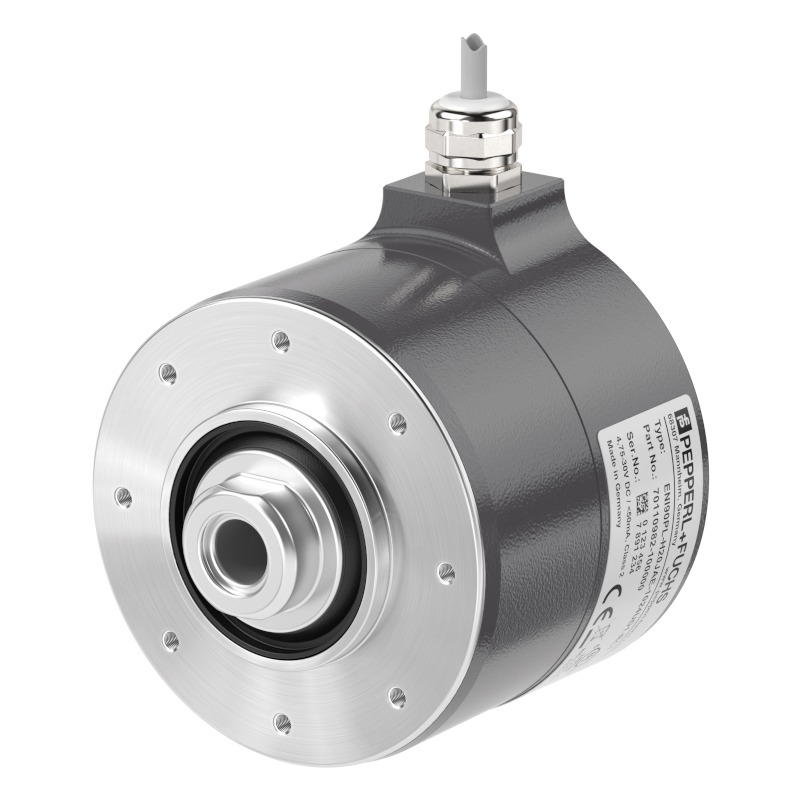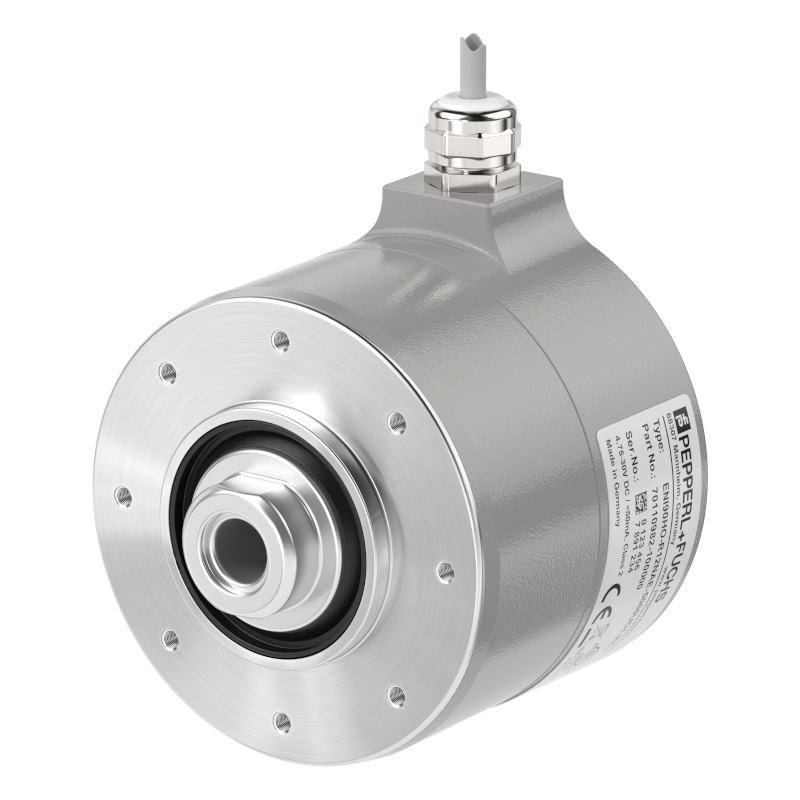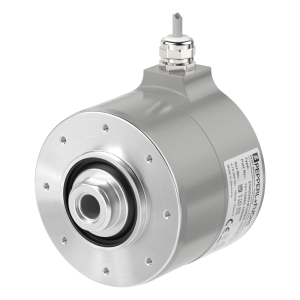 Extra rugged support plates and various articulated arms are available for flexible mounting options. A grounding kit is also available, which allows the rotary encoder to be integrated directly into the plant's grounding concept.
Do you have any questions?
Do you need further assistance in selecting the appropriate BlueBeam rotary encoder for your application? Our experts will be happy to provide advice—please feel free to contact us.
More Information
Subscribe to our newsletter and receive regular news and interesting facts from the world of automation.
Subscribe