SIL 3 Current Drivers for Intrinsically Safe Signals – Minimal Hardware Costs and Improved Test Intervals
In process automation, there are numerous applications in which analog field devices need to be controlled in hazardous areas. In this context, many signal circuits are subject to SIL 3 requirements, such as when supplying materials to reactors in process plants. When setting up a SIL 3 shutdown, Pepperl+Fuchs' innovative SIL 3 current drivers featuring Ex ia control circuits make complex workarounds implementing redundancy via two SIL 2 control circuits a thing of the past. Most importantly, the new isolated barriers can improve the test intervals of SIL 2 shutdowns. Read this blog article to find out exactly how.
Proof Tests – With No Shutdown or Redundant Structures
Inflow valves must be checked regularly. If there isn't a second, parallel branch available, this means the signal branch must be switched off, therefore limiting plant availability. This restriction in plant availability is eliminated when using a SIL 3 current driver: Because the devices are HART transparent, partial stroke tests (PSTs) can be performed, and devices can therefore be tested without needing a parallel branch or shutting down the whole plant.
The positioner operates in "discrete" mode. This means that it is either fully open or closed during operations. Compared to discrete emergency shutdown valves or safety shut-off valves, this design has the advantage that, in addition to the actual function, PSTs can now be initiated using HART signals. PSTs allow the functionality of the positioners to be checked without interrupting the process. In this "discrete" operating mode, positioners often reach an SIL 3 rating, even though they only reach SIL 2 in the "analog" operating mode. The new SIL 3 current drivers are the first devices on the market to ensure explosion protection and enable the shutdown function in SIL 3.
Reduced Testing Costs Due to Longer Test Intervals
Using Pepperl+Fuchs' SIL 3 current drivers not only reduces the hardware costs for a SIL 2 shutdown, it also decreases the testing costs. If a SIL 3 current driver is used instead of a SIL 2 device, the test intervals are improved by up to a factor of 10—this means the costs for testing the module are significantly lower.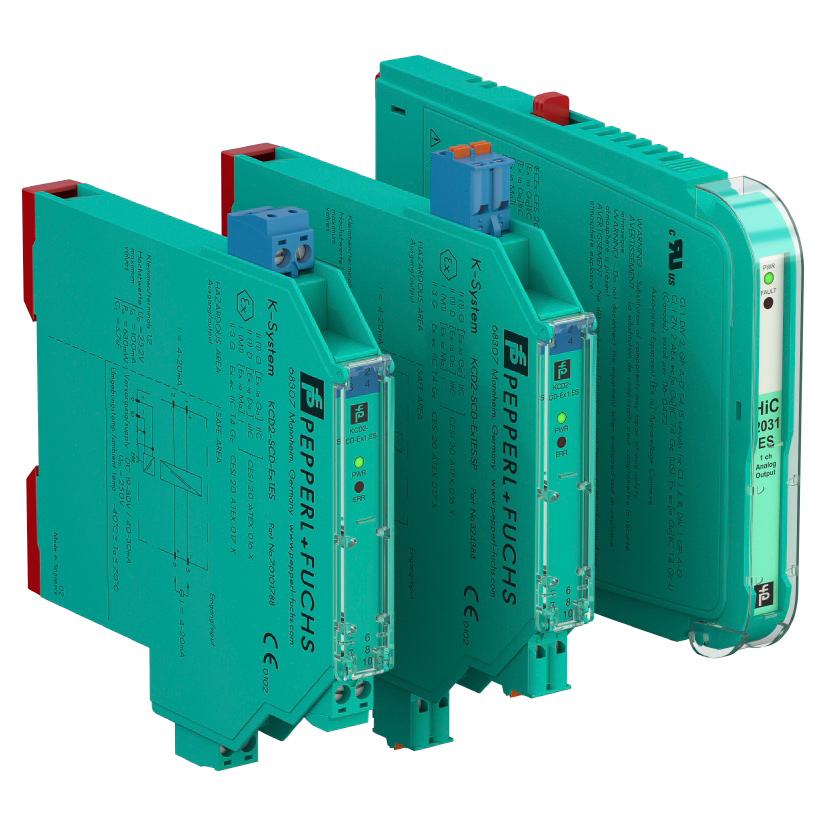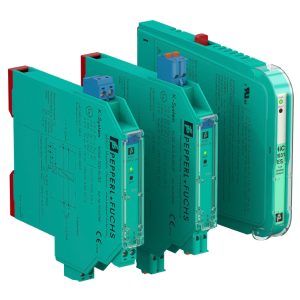 End-To-End SIL 3 – Including Line Fault Detection
The basic function of the isolated barriers is to amplify the input signal from the control system to control actuators in hazardous areas. Digital signals can be superimposed onto the analog measured value on the field or control side. The signals are transmitted bidirectionally (HART). Test sockets for connecting HART communicators are integrated into the device terminals.
The single-channel, SIL 3 current drivers are available for both DIN-rail mounting (K-System), and termination boards (H-System). The devices for the K-System (KCD2-SCD-EX1.ES, KCD2-SCD-Ex1.ES.SP) feature either screw or spring terminals. Just like the current driver for the H-System (HIC2031.ES), these devices have a width of 12.5 mm, a line fault detection function, and a separate fault output. An error is indicated by the LEDs and via a separate collective error message.
By introducing the SIL 3 current drivers for intrinsically safe signals, Pepperl+Fuchs is expanding its safety portfolio to cover all signal types—both digital and analog. Operators can therefore obtain all the modules needed for safety-related applications from a single source. Don't hesitate to contact us.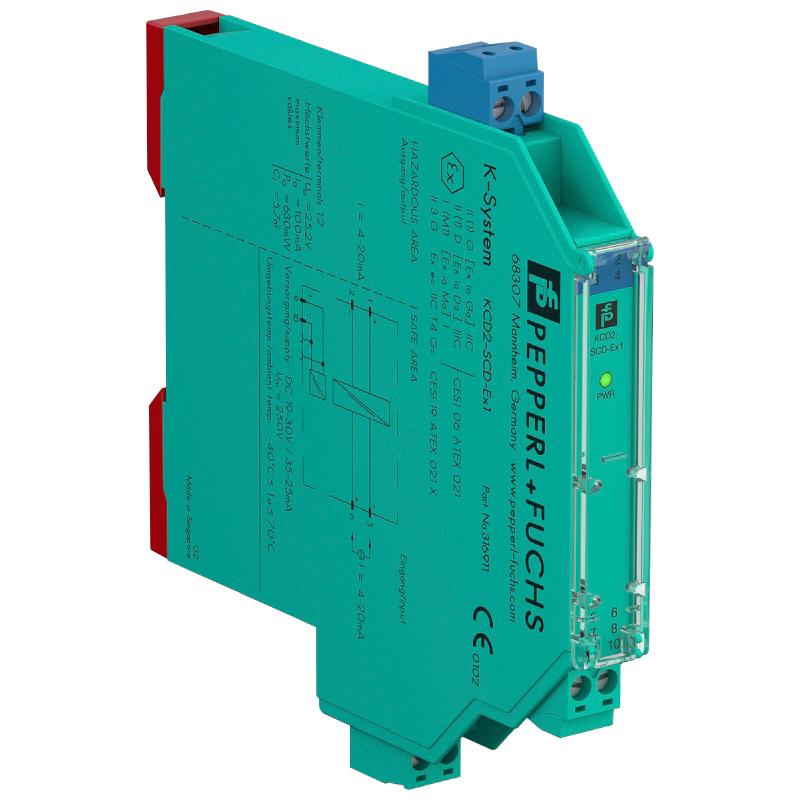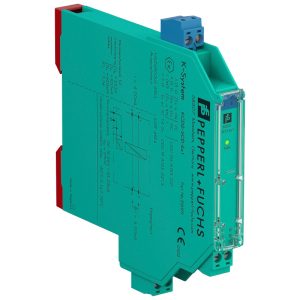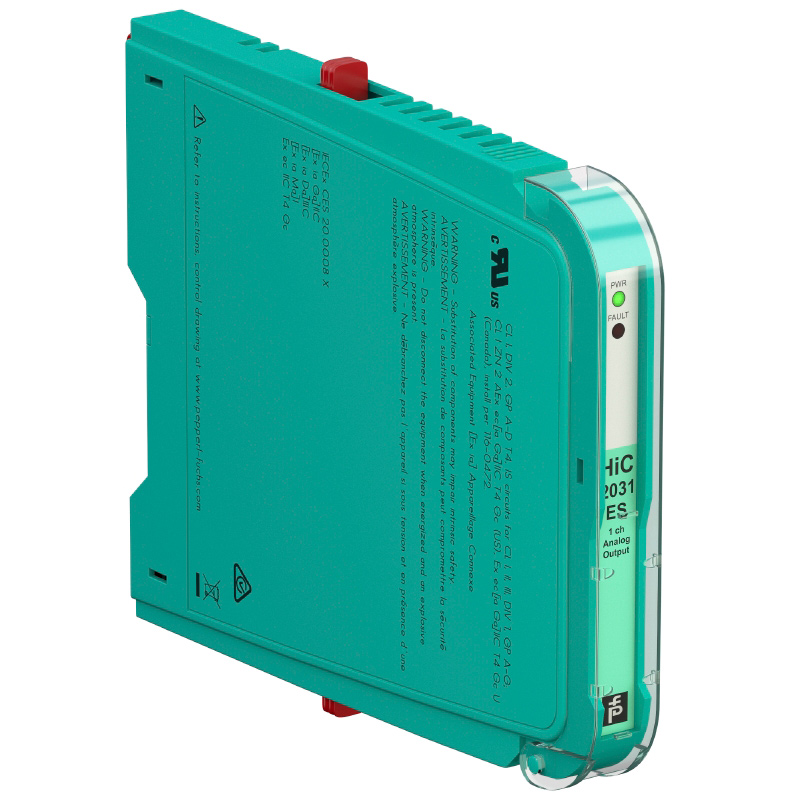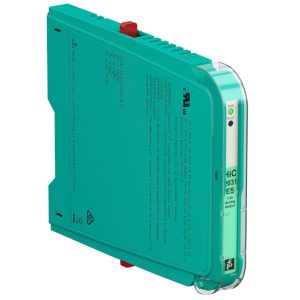 With the SIL 3 current drivers for intrinsically safe signals, Pepperl+Fuchs completes its safety portfolio for all signal types, digital and analog. Plant operators can obtain all required modules for safety-related applications from a single source. Please feel free to contact us!
<p style="text-align: left;">Subscribe to our newsletter and receive regular news and interesting facts from the world of automation.</p>
Subscribe