When Should I Use Which Surge Protector? Four Solutions at a Glance
Whether you control a process with a computer, process control system, PLC, or a field device, a surge protector can eliminate or reduce the risk of damage to sensitive electronics caused by transient overvoltage. In this article, we outline four surge protection solutions.
1. Plug-In Modules for the K-System
The P-LB* plug-and-play modules save space in the switch cabinet and reduce the wiring effort, since they can be directly plugged into the 20 mm wide isolated barriers of the K-System. The surge protection barriers have been specially developed for this application. With their snap-on fixing method, the plug-in modules snap directly onto the terminal block and can be easily removed. This means installation and regular maintenance tasks can be carried out very quickly.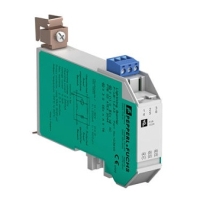 2. Modules for DIN Rail Mounting
The modules from the M-LB-2000 surge protection system are plugged into a standard DIN mounting rail, without any tools. When the module is plugged in, a loop disconnect is achieved via two switches on the module, making fault repair and maintenance work easier. The M-LB-2000, which is only 6.2 mm wide, not only saves a lot of space in the switch cabinet, it practically replaces the terminal block while also offering surge protection. This means that disconnect terminal blocks can be completely dispensed with. The certificates range from ATEX, IECEx, and UL to Zone 1 and SIL 3. M-LB-2000 modules are available with either screw terminals or spring terminals with push-in connection technology.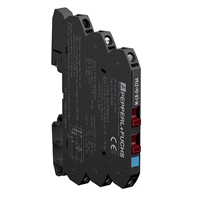 3. Screw Modules for Field Devices
For the F*-LB screw modules, the surge protectors are attached directly to the field device, without any additional external wiring. The surge protectors have a rugged metal housing with IP67 protection and can be used in hazardous areas. The modules are available with different types of thread, making them suitable for use with a correspondingly large number of field housings. The available thread types include ½ NPT (NPT creates a seal that keeps moisture outside the thread), PG13.5 (standard for cable entries), and M20 x 1.5 (ISO standard).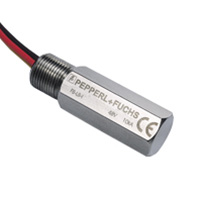 4. Modules for Supply Lines
M-LB* modules for supply lines can be plugged in, replaced during operation, and mounted on the DIN mounting rail. Type 2 surge protectors are available for protecting all standard mains configurations for 125 V AC and 230 V AC. In addition, Type 3 surge protectors for 230 V, 120 V, and 24 V supply lines are available to protect control panels or other sensitive electronics. The surge protectors can be easily replaced, without any tools.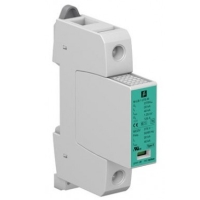 <p style="text-align: left;">Subscribe to our newsletter and receive regular news and interesting facts from the world of automation.</p>
Subscribe