Ten Application Examples for RFID in Industrial Automation
There are few industrial automation technologies that are as versatile as RFID. Think of all the different kinds of industries—RFID is at work everywhere. We compiled ten of our favorite RFID applications that give you ideas for possible use cases and what benefits you can expect to gain by using industrial RFID.
1. RFID enhances Kanban systems
The modern "push" -based manufacturing concept with a Kanban system simplifies demand forecasting, as all necessary parts are refilled automatically. Small, flexible assembly units are formed. Parts bins are identified automatically and reliably using an RFID tag.
2. RFID manages access control
In manufacturing facilities, secure laboratories, company entrances, and public buildings, access rights must be controlled. This is accomplished using RFID technology. Authorized personnel gain access to an area by passing an RFID tag over a reader.
3. RFID enables proper food cooling
Modern food storage and refrigeration facilities make use of large vertical storage facilities. Typically, these facilities have high-speed, high-throughput automated storage and retrieval systems. Here, RFID tags get attached to a variety of transport and storage bins.
4. RFID as a "key" to control machine access
Complex, expensive, and potentially dangerous machines must be operated only by trained and authorized personnel. RFID supports an "electronic log book" used to record operational machine parameters in conjunction with the operator's identity.
5. RFID is used in automotive final assembly
The large number of options offered in modern vehicles is a challenge for the automotive industry and can be addressed using RFID technology. Production-relevant data is made available for other processes, and sub-suppliers can be integrated into the logistics chain.
6. RFID optimizes order picking
In a warehouse, RFID helps to automatically trace each order during the entire picking process. Shipments can be optimized by combining multiple orders from the same customer, even if a new order is placed at the last minute.
7. RFID establishes internal tracking in meat processing plants
The safety and traceability of food is an increasingly relevant topic for producers, suppliers, and end consumers alike. In meat processing plants, RFID systems allow the collection of product-related data like weight, size, or upstream supplier at every processing point.
8. RFID makes machine tool manufacturing more accurate
For modern, fully automated CNC systems, RFID ensures that the right tool is used when processing a part. The exact selection of the right tool is accomplished using an RFID tag that is permanently mounted on the tool carrier.
9. RFID improves garment handling
Frequently, garments are stored and transported on clothes hangers. Irrespective of the size of an order, order line items must be handled automatically so that a single physical shipment is quickly collected. Expensive shipping errors can be avoided with RFID.
10. RFID boosts localization of greenhouse plants
Our final application example takes you to one of our customers' sites: the Dutch company Anthura focuses on the propagation of anthuriums and orchids. In their modern central greenhouse, an RFID solution is part of a highly efficient automated container system.
More Expertise on RFID!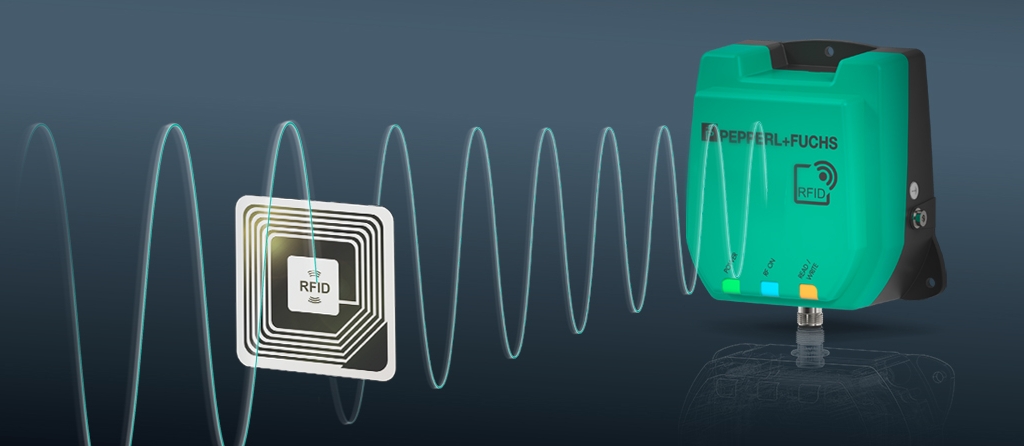 Visit our "RFID Hub"! On this special website, we have collected further FAQs, application examples and videos for you on the topic of RFID in automation. If you have any questions, our experts look forward to your inquiry at any time.
More Information
<p style="text-align: left;">Subscribe to our newsletter and receive regular news and interesting facts from the world of automation.</p>
Subscribe