Five Reasons to Use Industrial RFID in Your Meat Processing Plant
If you want to establish internal food traceability in a meat processing plant, you face a number of challenges: Diverse processes, harsh environmental conditions, hygiene requirements and different transport routes demand a flexible and at the same time reliable technology. Industrial RFID offers a solution for this and also, depending on the application, other additional benefits. Here are 5 reasons why RFID will take care of all the tracking needs within your meat processing plant:
1. RFID Is a Hardy Solution
RFID is a rugged solution that can take the wear and tear in a meat production plant. We have several RFID tags that withstand the extreme temperature ranges (-30 °C to +140 °C) in these facilities and carry an IP69K (high-temperature and water pressure) rating. Many more RFID tags are IP68 (water immersion) rated. In addition to favorable IP protection, the industrial materials used to make these tags tolerate conditions in meat processing plants better than barcodes. The problem with barcodes is that they can be ripped off, soiled, or fall off from the product. So whether it is one of the many harsh processes the product travels through, or a post-processing washdown, RFID tags can be used.
2. RFID Does Not Need a Clear Line-of-Sight
RFID also benefits meat processing production when it comes to hardware placement. Unlike other technologies, RFID does not require a clear-line-of-sight, as it uses radio waves instead of optical components. It does not need to "see" the tag to read it—the tag just needs to be presented within the range of the RFID reader. This gives you the flexibility to adapt your running RFID system at any time without complicated changes to your entire process line. Retrofitting plants with RFID is also relatively easy.
3. RFID Technologies Enable a Wide Field of View
With a variety of RFID technologies available, additional features can be realized within each subset. The possible field of view, for instance, is dramatically increased when using ultra-high frequency (UHF) RFID systems. Not only is the read range increased, but the number of tags that can be read increases as well. In contrast to solutions that offer the ability to read one code at a time, UHF read heads can read and process up to 40 tags within their range at once. This multi-tag reading has proven to be very useful when a pallet of boxed product is loaded onto a truck and batch identification is needed.
4. RFID Is Cost Efficient
RFID tags can typically be read an unlimited number of times. Unique information can also be written to a tag. Most RFID tags are so durable that they achieve over 1,000,000 write cycles, securing your investment in tags for the long term. At the central production facility of one of Europe's leading meat processing companies, an impressive number of 90,000 animals are identified per week in different stages of the production process. In order to make this extensive identification process as cost efficient as possible, tags need to have a minimum service life of five years and work largely maintenance free—which the RFID transponders do.
5. RFID Allows Individual Identifiers
While barcodes use a static number with a couple of identifiers, RFID tags can be assigned unique information held within their memory. There is a wide range of memory sizes used, ranging up to 16 KB. Identifiers can include ID, animal, origin, weight, length, date, and time—basically anything you require. These features give you the ability to decide what information is valuable to you and your specific process.
More Expertise on RFID!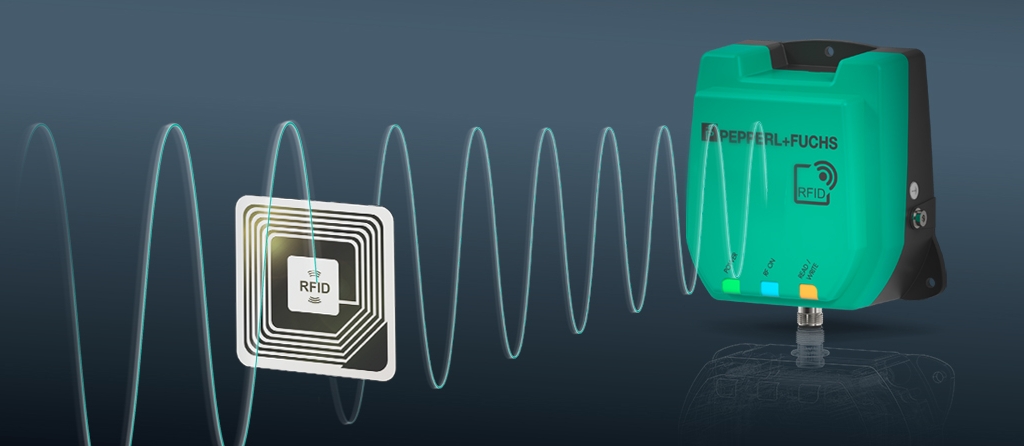 Visit our "RFID Hub"! On this special website, we have collected further FAQs, application examples and videos for you on the topic of RFID in automation. If you have any questions, our experts look forward to your inquiry at any time.
Weitere Informationen
<p style="text-align: left;">Subscribe to our newsletter and receive regular news and interesting facts from the world of automation.</p>
Subscribe